Our Newest Box Beams: A Stunning Addition to Your Home
Are you looking to transform the look and feel of your home? 
Look no further! 
We are excited to introduce our latest creation – beautiful and versatile box beams. 
In this article, we'll take you through the construction process, installation, and the incredible finished box beams in our customer's home.
Construction: Crafting the Perfect Beams
Our box beams are carefully handcrafted with precision and attention to detail. 
We start with high-quality wood, ensuring durability and longevity.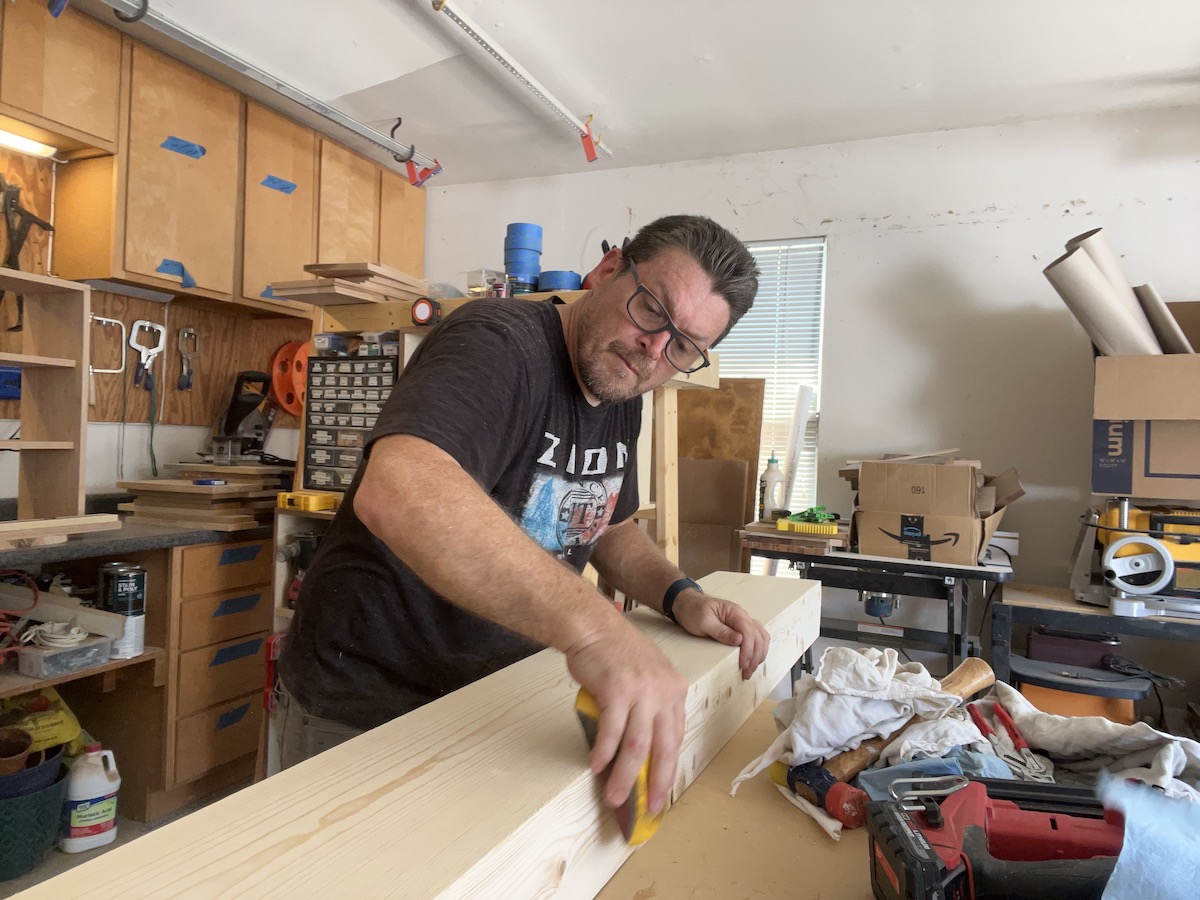 Our ModernTwenty team then cut and shape the wood to create the box-like structure, giving it that unique, timeless appeal. 
These beams are designed to complement various home styles, from rustic to modern.
Once the basic structure is ready, we'll add texture, intricate details, and finishes. 
This includes staining, distressing, and painting to achieve the desired look. 
The result is a set of box beams that are not only visually stunning but also built to withstand the test of time.
Installation: Transforming Your Space
Installing our box beams is a breeze, thanks to our professional team. 
The installation process typically takes just a day or two, depending on the size of the project. 
Our experts ensure that each beam is securely attached to your ceiling, giving your space an instant upgrade.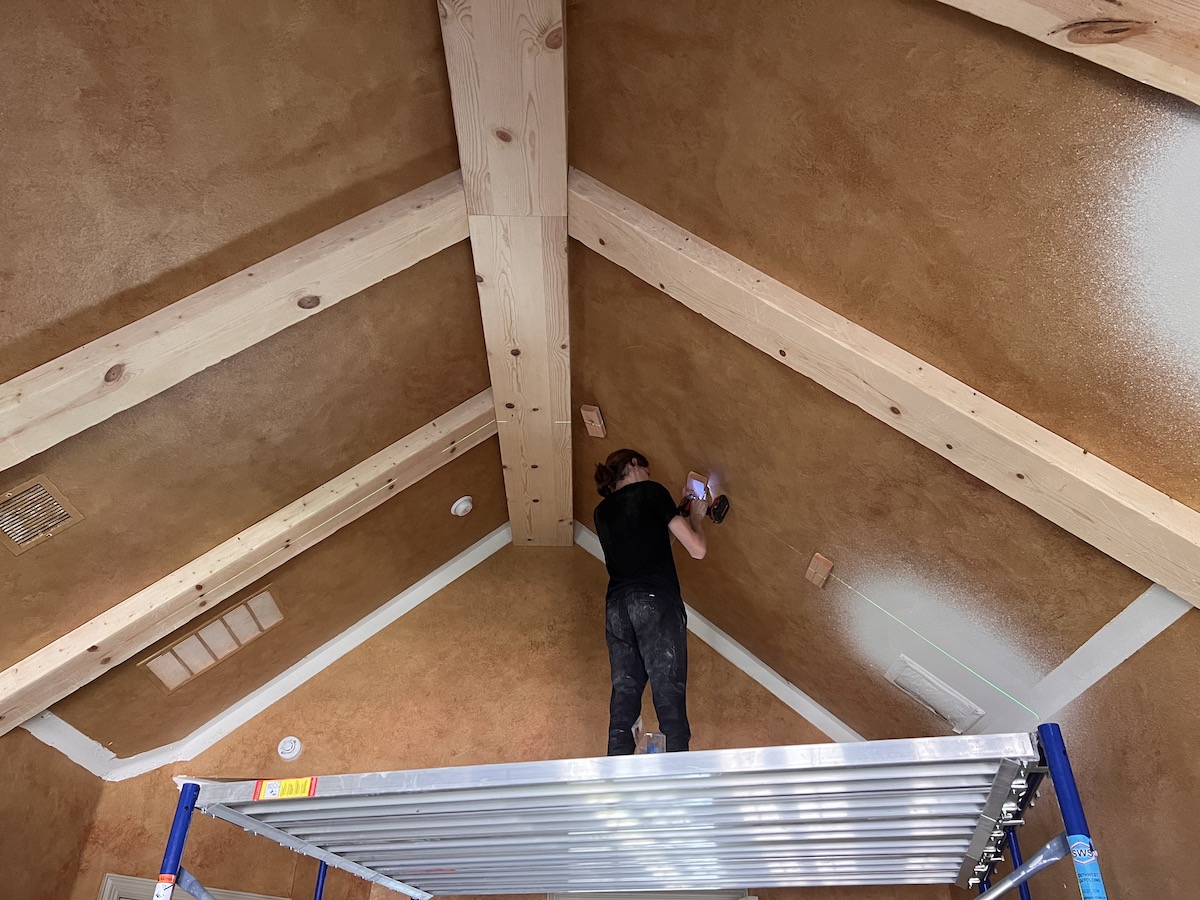 The lightweight nature of our box beams makes installation easy and hassle-free. 
You won't need any structural modifications to your home, saving you time and money. 
Plus, our team cleans up after the installation, leaving your space looking pristine.
Finished Box Beams: A Home Transformation
Now, let's talk about the real magic – the finished box beams in our customer's home. 
We recently had the pleasure of working with a family in Plano, TX to install our box beams in their living room.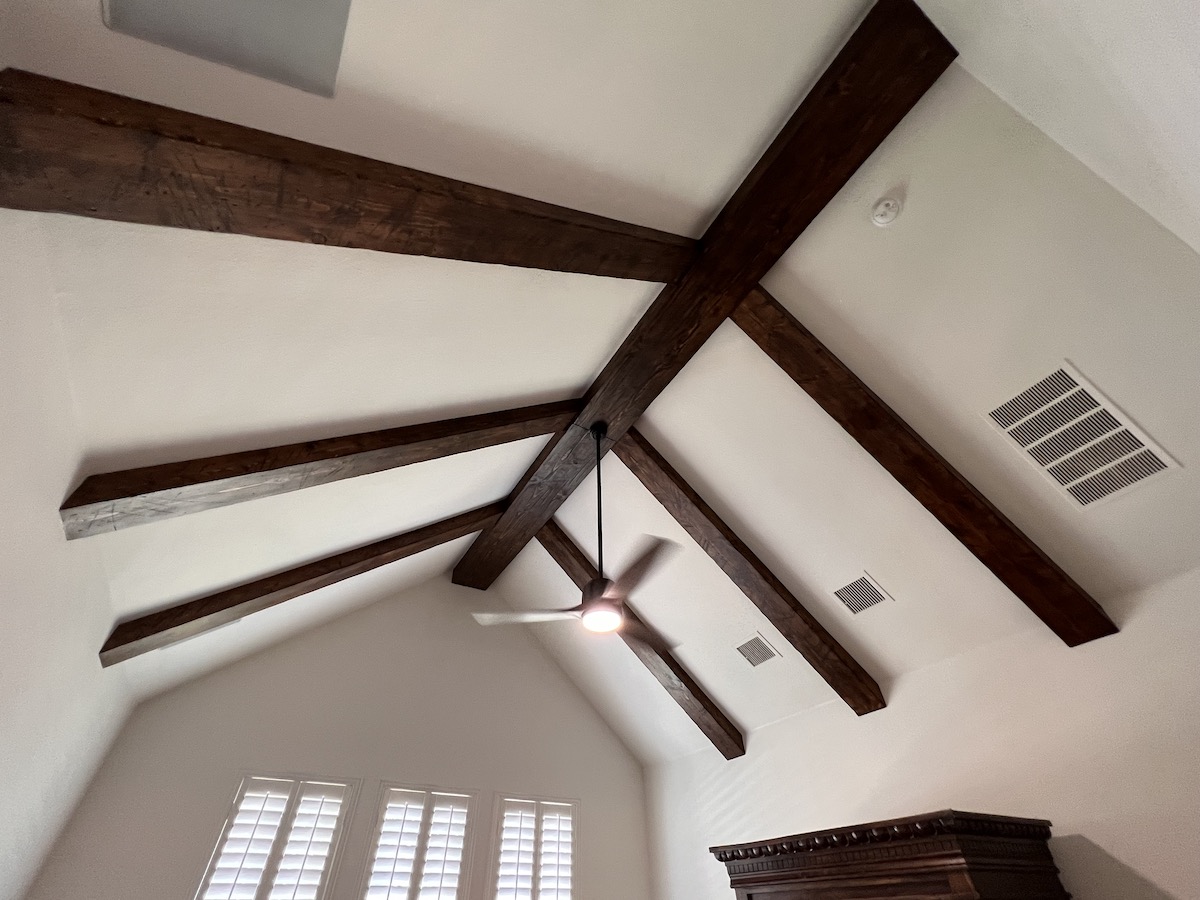 As you can see in the photos, the beams look incredible in their newly remodeled bedroom. 
The warm, rich tones of the wood add a touch of elegance and charm to the room. 
The beams' rustic finish complements the classic furniture and creates a cozy, inviting atmosphere.
The box beams not only enhance the aesthetic appeal but also serve a practical purpose by hiding unsightly wires and adding depth to the ceiling. 
Our customer couldn't be happier with the transformation of their living space.
Upgrade with Box Beams
Our latest box beams are a fantastic addition to any home. 
The construction process ensures their durability, while the easy installation makes them a practical choice. 
The stunning finished product, as seen in our customer's home, proves that these box beams can truly transform your living space. 
If you're looking to elevate the look of your home, consider our box beams for a timeless and elegant upgrade.
Call Today!
Don't wait to enhance your home's beauty – contact us today at 972-560-4093 to schedule a consultation and bring our stunning box beams to your living space!